Welcome to the capital city of North Carolina—Raleigh—a great family-friendly destination in the Southeastern United States. When visiting Raleigh, you and the kids can get outside and enjoy the more than 9,000 acres of park land and 180 miles of multi-use trails. With a thriving food scene, numerous museums and family-friendly events—there's always something to do in Raleigh.
The best parks and farms for kids visiting Raleigh
Beaver Dam Recreation Area
North Carolina Museum of Natural Sciences
The best indoor play spaces for kids visiting Raleigh
Don't finalize your Raleigh itinerary before checking out our best of Raleigh indoor attractions for babies and toddlers.
DefyGravity
For days when the weather calls for indoor fun, check out the trampoline park DefyGravity. With more than 60 trampolines and 50,000 square feet of space, your kids will jump themselves out. The attractions include angled wall trampolines, launching decks, foam pits, and a ninja obstacle course. For the 6 and under crowd, plan to visit weekdays from 9 a.m. to 10 a.m. There's no age or height restrictions, but jumpers need to be able to walk unassisted.
Cost: $11 per child (Monday–Friday from 9 a.m. to 10 a.m.) and one accompanying adult jumps free. Plus $3 for a pair of DefyGravity Grip Socks (required).
Rainbow Party Room
The Rainbow Play Systems store includes a giant showroom featuring their high-end swing sets. A half dozen slides, forts, rock climbing walls, and bridge will keep your child engaged on a rainy day. There's also a special space for toddlers and babies with foam shapes and blocks. Swing in for Open Play, Monday through Friday from 10 a.m. to 2 p.m., and see what all the fun is about.
Cost: $5 per child, children under 2 free
Pump It Up while visiting Raleigh
Inclement weather keeping you indoors while visiting Raleigh? Check out the indoor bounce house paradise Pump It Up. In addition to regular Open Jump hours, Pump It Up offers a special Toddler Learning Time on Wednesdays and Thursdays at 10:30 a.m. This one hour, instructor-lead session will help your little one strengthen their fine and gross motor skills. A story, craft, and snack are also included. After class, your toddler can play on the inflatables for as long as they want (or until nap time calls). Don't forget to BYOS (bring your own socks).
Cost: Open Jump, $9 per child. Toddler Learning Time, $10 per child. Adults are always free.
Related articles:
Unique Experiences for Families in Charleston, SC

5 Best Small Town Getaways that are Great for Families

BabyQuip Baby Gear Rentals: How to Get Started
The best parks and farms for kids visiting Raleigh
These are our top picks in Raleigh when traveling with kids. Parks, farms and museums offer hours of entertainment, so don't miss out!
Three Bear Acres
Forty minutes north of downtown Raleigh, there's a unique, farm adventure park waiting to be explored. Three Bear Acres offers enough activities to keep the whole family busy all day. Jump on the giant 68 foot by 33 foot pillow. See if you can make it through the obstacle course. Express yourself on the graffiti wall. Take a paddle boat out on the lake or hunt for frogs along the shore. Prepare for a Food Network career in the mud kitchen.
If you're visiting Raleigh during the summer months, a variety of water play areas are open. Pack a picnic lunch or order pizza for delivery. Three Bear Acres is open seasonally from mid-March through Mid-November.
Cost: $8 per adult, $15 per child, children 2 and under free. Special Thursday pricing: $12 per child 3–5 years old and one free adult per paying child.
Sassafras Playground
This all inclusive playground reopened in 2016 with brand new features. Visiting Raleigh, North Carolina's largest playground, Sassafras which covers 3.5 acres is fun for the whole family. The sprawling playground offers something for kids of all ages and abilities. We love the soft, rubber ground which is perfect for crawling babies. Other features include a roller table, 50-foot zip lines, a wheelchair accessible teeter totter, and swings. Be sure to bring snacks or pack a lunch as you'll likely spend an hour or two exploring this playground.
Cost: FREE!
Beaver Dam Recreation Area
Falls Lake State Recreation Area is located 30 minutes north of Raleigh along the shores of an undeveloped, 12,000-acre reservoir. There are five swimming beaches and facilities perfect for picnicking. If you want to get out on the water, numerous boat ramps provide access for paddling and fishing excursions.
For hiking adventures, there are lots of trail options, including part of the Mountains-to-Sea State Trail. We recommend the 1.2 mile round trip Beaverdam TRACK Trail. The trail winds through a mixed pine forest along the edge of Beaverdam Lake and ends at a wildlife observation platform overlooking Duck Cove.
Cost: Park entrance fee $7 per day
Pullen Park
North Carolina's oldest public park, Pullen Park, was founded in 1887. Although this park is more than 130 years old, it underwent major renovations from 2009 to 2011, and includes many updates and modern features. The park's amusements include a Dentzel Carousel on the National Register of Historic Places, Kiddie Boats, and a miniature train. Tickets to ride any of these amusements cost just $1.50! You can also get out on Lake Howell with a pedal boat rental. If that's not enough to keep you busy, there's a sand and water play area and playground.
Cost: $1.50 per ticket for amusements
The best in play & learning for kids visiting Raleigh
When playing and learning go hand-in-hand we all win. Kids are inspired to learn (in our picks below) and parents love watching their kids imaginations run wild!
Marbles Kids Museum
Come find out why Marbles Kids Museum is popular with local families while visiting Raleigh. This kids discovery museum is based on a play-losophy that promotes learning, problem solving, and relationships through play. The museum is geared towards the birth through 10 crowd. On the main floor, don't miss the Toddlers Hollow exhibit where little ones under three can explore the woods and woodland critters at their own pace. Then stop by the Splash exhibit, where your little one will learn about oceans and submarines while having a little fun with water.
On the second floor, try your hand at hockey and basketball at the Power2Play exhibit. Looking for some special baby or toddler time? On Mondays (and the occasional Saturday or Sunday) bring your infant to Baby Time Meet-Up for a staff-facilitated play date. Also happening Mondays (and the occasional Saturday or Sunday) is Toddlers Together where an instructor leads activities like art, music, and pretend play.
Cost: $7 per person, children under 1 free
Science Safari
Science Safari is a unique toy store and learning space for littles located 20 minutes west of Raleigh. Class topics change weekly—some recent ones include Cephalopods, Forests, and Halloween Science. Three levels are offered—3–5 year olds, K-2nd grade, and 3rd–5th grade. We love how these classes expand science based learning to preschoolers and elementary-aged kids.
Cost: $12 non-members, $11 members
North Carolina Museum of Natural Sciences
At the Museum of Natural Sciences, your little one will engage with the natural world. Spend some time exploring in the Discovery Room where you can touch fossils, feel bird wings, and watch the bees do their thing in an active hive. After you've explored inside, head outside to the Nature Playspace where you can explore a woodland hut, dig in the dirt, and splash in the water.
For families with little ones we recommend two daily events—Storytime With Live Animals and Meet the Animals. Both provide the opportunity to get up close and personal with an animal resident and learn more about our animal friends.
Cost: FREE! Parking $2 per hour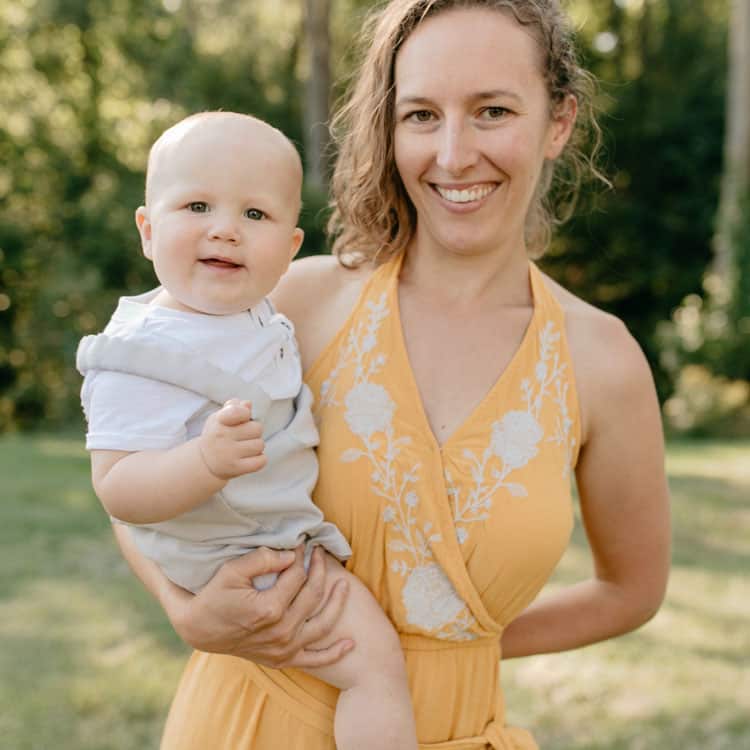 Kathy is a freelance writer, an Independent Quality Provider with BabyQuip and the mother of a very active one-year-old boy. When she's not changing diapers, developing engaging content for clients, or helping families travel with little ones, she enjoys reading, gardening, yoga, and naps.